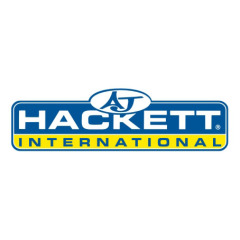 Skypark Cairns
Created in the late 1980s, AJ Hackett International has gained a reputation as a world leader in the adventure tourism industry. The AJ Hackett Cairns Bungy tower was the first purpose-built bungy tower in the world, which opened on August 11, 1990. In 2000, the Minjin – the world's biggest jungle swing – opened at the Cairns site. Situated 15kms from the CBD on the foothills of Saddleback Mountain, the tower stands 50 metres above a 5m-metre-deep pool.
The site has purpose-built reception area, bar, viewing decks, Minjin Jungle Swing and an outdoor amphitheatre. Cairns is the only Bungy site in the world to offer a world class Jump Menu allowing Bungy enthusiasts to Jump 16 different styles, from the classic swan dive to a running roof jump.
Safety:
All Jump crew are highly trained to the highest standards of Jump Master Accreditation and through an independent trainer complete regular refresher courses. AS/NZS 5848 was developed by AJ in conjunction with the New Zealand and Australian Governments. These safety standards are the recognized standard for Bungy Jumping internationally
All activity related equipment used by AJ Hackett International is of the highest available manufacturing standards. All bungy cords are manufactured specifically for each site by AJ Hackett.
Cairns Bungy Facts:
Established: September 1990
Height: 50m/164ft
World's ONLY 16 Style Jump Menu
World's ONLY site that offers a BMX jump off the Tower roof!
196 stairs to the top
Cairns' highest viewing platform
The ONE & ONLY Bungy Tower in Australia
Only site in the world that offers all day jump packages
Awards:
2013 Winner Best Activity in Queensland - Golden Backpack Awards
2012 Winner Best Activity in Queensland - Golden Backpack Awards
2011 Winner Best Activity in Queensland - Golden Backpack Awards
1 Listings Found for Skypark Cairns
Bungy Jump & Jungle Swing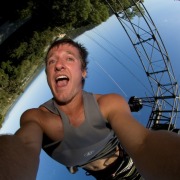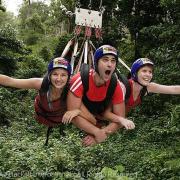 Bungy Jump & Jungle Swing
Bungy Jump & Giant Jungle Swing
Bungy Jump - FREE T.Shirt & photos!
Giant Jungle Swing - FREE Transfers
Viewing 1 to 1 of 1 listings